The holidays are quickly approaching and I am beyond excited for all the Christmas songs, Hallmark movies, yummy food and gorgeous styles! I wanted to put together a few of my favorite seasonal go-to hair styles I love doing on myself. Here I did them on my client in order post better photos, but be on the lookout for videos on the gram of me doing them on myself soon! Follow along below so you don't miss out, if you aren't already!
First up we have one of my favorite go-to styles when I don't feel like doing an updo but I need something more formal. Simply Elegant.
teasing hair to desired fullness and spray into place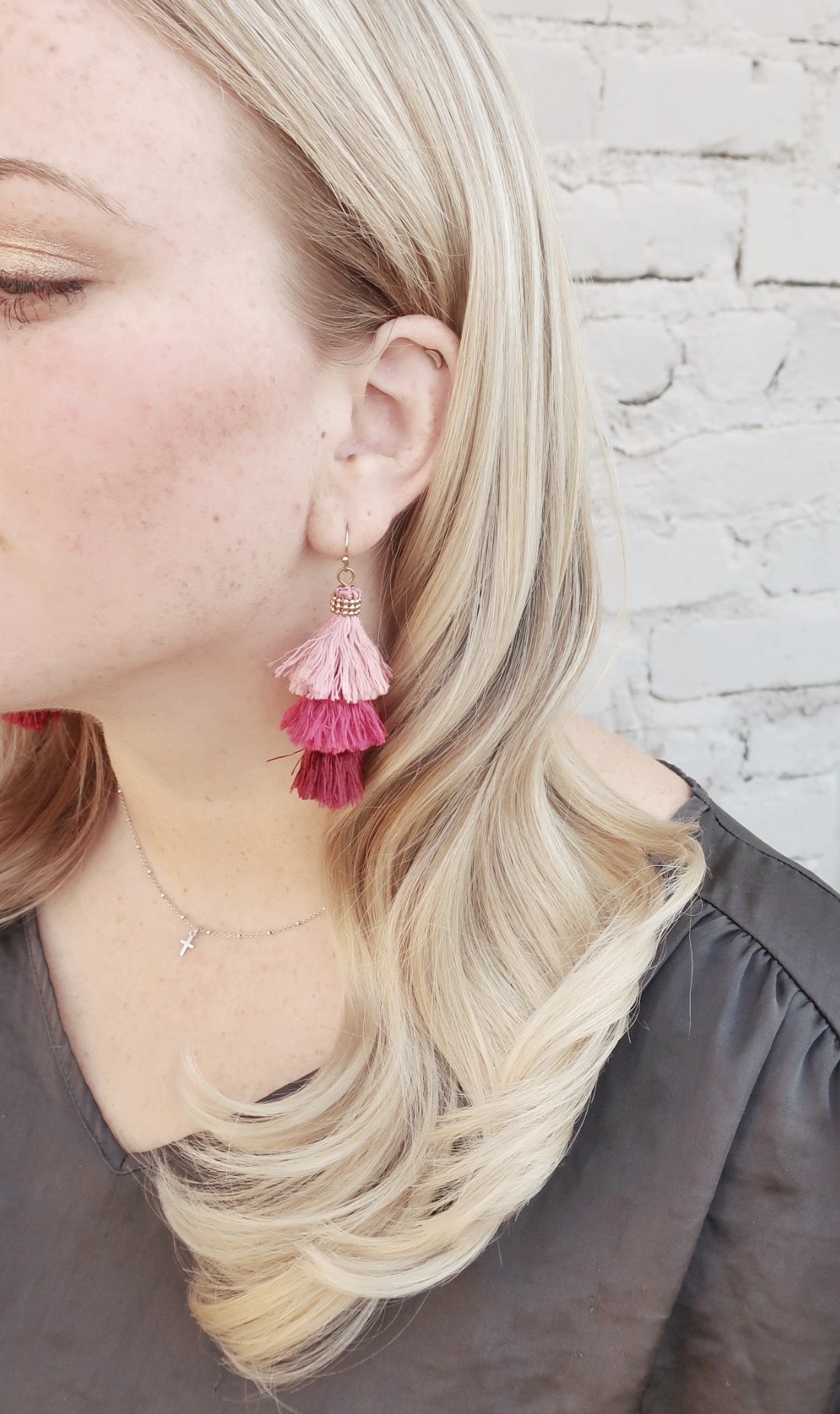 Add a deep part, tuck behind ear on the side with less hair and wear a pair of gorgeous earrings
Next up is a super easy updo that only takes about 5 minutes to do if my hair is semi curled from the day before. This style looks super chic and intricate, and is great for weddings, holiday parties, and even a day at the office if you are wanting something a little more special.
Lastly, I wanted to show something that was simple and a little different than an everyday style. You can dress this up or down depending on the ribbon or hair accessory you are using. Here I used a mykitsch styling wrap to add a casual and fun style. You could also go to your local fabric store and get some velvet ribbon to add a more dressy look to this style.
using any type of fabric to give different looks and texture
Click to Purchase Items to help complete your look